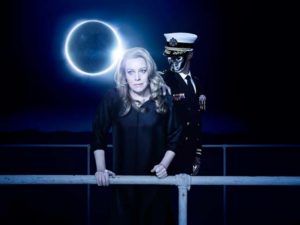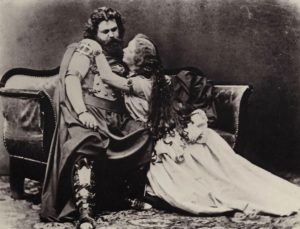 In anticipation of seeing Tristan this September at the Met – with Nina Stemme singing and Simon Rattle conducting! – I've been studying the work, thoroughly, for the first time. I like to take different approaches to this, not just analytical, but also singing some of the vocal parts, playing it on piano (very haltingly, but nonetheless), listening to various recordings, and writing the following. I don't claim that it is all that original or funny, but at least I finally know what they're singing about.
Tristan und Isolde, boiled down.
ACT ONE
Scene One:
Sailor: La-la-la.
Isolde: Where am I?
Brangane: You're in the hold of a ship, being taken to England.
I: What?!? No, no!
B: Now you're upset?! Why didn't you say so before we left?!